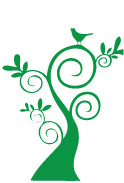 Environmental protection is the hottest topic nowadays and being treated as an important component of corporate social responsibility. In order to stand out in the ever changing business field, it is essential to have the Green Image incorporated into your corporate image together with appropriate promotion measures. Our GreenShop Web best serve you with our most comprehensive eco gifts and premium.

GreenSHOP provides a one-stop sourcing point for your eco-gifts. It is our pleasure to serve a wide range of customers, from SMEs to large corporations, schools and charity organizations with our comprehensive services. As our client, you will enjoy with our professional advices, production, quality checking and after-sales services with nothing to worry with in between.

Please help and protect our earth and spread out the Green message!